McAllen Brain Injury Attorney
A brain injury by definition is damage done to the brain that causes neurological dysregulation, meaning that the brain is not functioning properly. Over 5 million people are living with a disability related to a brain injury in the U.S., according to the International Brain Injury Association. Many brain injuries are the result of someone else's negligence, and are one of the most serious types of injuries personal injury victims can face. If you or someone you love has sustained a brain injury in an accident caused by another person, you may be eligible for compensation. Have your case evaluated for free today, by contacting a McAllen brain injury attorney from De La Garza Law Firm.
Why Choose Our South Texas Law Firm?
We are committed to helping brain injury victims recover to the fullest extent possible, and a critical part of that is recovering the money they need for their future.
We limit our caseload on purpose, in order for each client's claim to have the attention it deserves from our founding attorney Rafael De La Garza.
We will take care of any upfront costs related to the case, and will only be paid once you are.
Types of Brain Injuries
Brain injuries are often referred to as being either "open" or "closed." Open brain injuries are those caused by a foreign object penetrating the skull, while closed brain injuries do not involve penetration of the skull. Every brain injury and its effects can vary significantly based on the type and the severity of the damage. For example, concussions are a mild form of traumatic brain injury (TBI) that often heal on their own with time and rest, whereas moderate to severe TBIs are more serious and, therefore, likely to require extensive medical and assistive services. If you or a loved one suffered from a mild or severe head injury, speak with our McAllen brain injury lawyer to determine if you have a claim to compensation.
What Are Some Common Causes of Brain Injuries?
Brain injuries are most often caused by blunt force trauma to the head, which means the head makes contact with an object (such as the ground), an object comes into contact with the head (such as a falling object), or the head gets caught between two objects. The types of incidents that frequently result in brain injuries are:
Nursing home abuse
Birth injuries
Falling objects
Electrocution accidents
Diving and swimming accidents
A brain injury can add overwhelming financial and emotional issues to a victim's life, as well as affect family dynamics. Because of this profound impact, they are often classified as catastrophic injuries. If your brain injury was caused in a motor vehicle accident in Texas, don't hesitate to contact our McAllen car accident lawyers.
Signs and Symptoms of a Traumatic Brain Injury
These are signs and symptoms that are fairly common in individuals who have sustained any level of trauma to the brain:
Confusion
Dizziness
Nausea
Vomiting
Altered mental state
Loss of consciousness
Tingling or numbness in your limbs or extremities
Sensitivity to light, sound, or temperature
Difficulty speaking or understanding others
Changes in mood
Ringing in the ears (tinnitus)
Seizures
Memory loss
Discharge from the ears or nose
After suffering any type of injury to the head, it is vital to seek medical attention. Quickly getting a head injury diagnosis cannot only jumpstart your recovery but may be the difference between a mild brain injury and a severe one.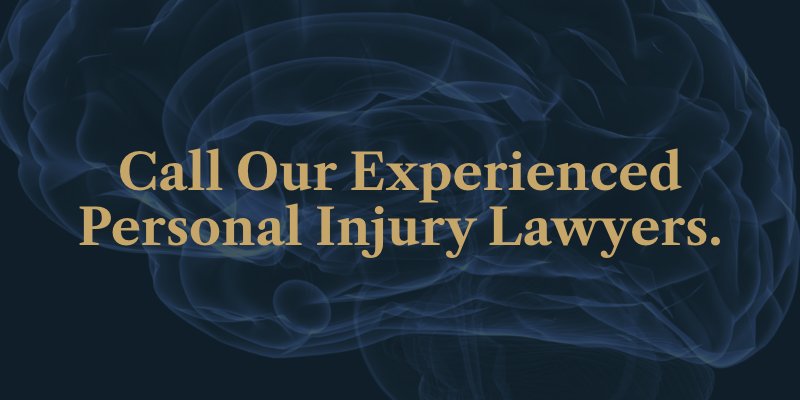 Get Legal Help From Our McAllen Brain Injury Lawyers Today
If you are considering legal action due to someone else's careless behavior being responsible for your brain injury, contact the De La Garza Law Firm. Our McAllen personal injury attorneys will fight to get you the compensation you need and deserve. Call (956) 533-1426 for your free consultation today.