Who Can Sue in a Wrongful Death Suit in Texas?
Posted in Uncategorized on December 28, 2022
When someone's negligence or intentional act causes another person's death, it is considered a wrongful death. If you lose a loved one at someone else's hands, your family may qualify for a lawsuit against the at-fault party.
Like all states, Texas has a statute that sets important rules for wrongful death claims: what constitutes a wrongful death, how to prove a case, and who is allowed to file the lawsuit. Only certain individuals are authorized to file a wrongful death lawsuit on behalf of a deceased person. 
What Is a Wrongful Death?
Under Texas law, a wrongful death occurs when all of the following are true:
An injury causes a person's death or causes the miscarriage of a fetus.

The injury is caused by another person's or entity's wrongful act, neglect, unskillfulness, carelessness, or default.

The victim would have been able to file a personal injury lawsuit had he or she survived the incident.
Many types of incidents can result in wrongful death, such as accidents like motor vehicle collisions or injuries on someone else's property. 
Who Is Allowed to File a Wrongful Death Claim in Texas?
Because the deceased person is not alive to represent himself or herself, only specific parties may bring a wrongful death lawsuit on his or her behalf. Texas's wrongful death statute identifies the surviving spouse, children, and parents of the deceased are eligible to file. 
If these parties do not file a wrongful death claim within three months from the deceased's date of death, the personal representative or administrator of his or her estate may file. The personal representative is typically named in the will, but if the deceased did not leave one behind, the court could appoint one. If the surviving family members specifically request not to file the lawsuit, the personal representative cannot file.
Who Is Entitled to Damages in a Texas Wrongful Death Lawsuit?
Any of the surviving family members or the personal representative can file a wrongful death claim for the benefit of the deceased's family. In these lawsuits, the settlement is awarded to the surviving spouse, children, and parents for any losses that arise as a result of the death. 
If you plan on filing a wrongful death claim, your family may be able to recover the following damages:
Lost love, companionship, comfort, and society from the deceased

The mental pain and anguish that the family experienced 

Loss of future earnings that the deceased would have earned had he or she survived the incident

Loss of care, support, services, maintenance, advice, and counsel that the deceased provided

The lost inheritance that the deceased would have likely provided to his or her family if he or she had lived
In some cases, your family may qualify for a third category of damages known as punitive damages. These are not intended to compensate the family, but rather to punish the defendant. The court awards punitive damages only if the death occurred as a result of a willful act or omission or gross negligence.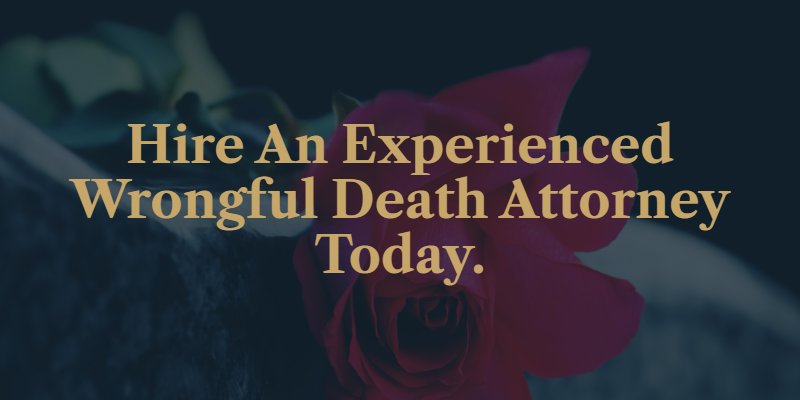 Speak to a Texas Wrongful Death Attorney
As you can see, wrongful death claims are complex. If your family wants to file one of these lawsuits, you need an attorney on your side who can guide you through the process and hold the defendant accountable. Contact a Texas wrongful death lawyer as soon as possible to discuss your case and plan your next steps.