How Do Car Accident Reports Work in McAllen, TX?
Posted in Car Accident on March 28, 2023
Car accidents can happen when we least expect them, and they can result in significant physical, emotional, and financial consequences. In the aftermath of these collisions, victims have the right to pursue an insurance claim or lawsuit against the driver who was responsible. Car accident reports are crucial in determining fault and liability. 
In McAllen, Texas, a copy of this report can be obtained from the police department, as long as you pay the required fees and submit a written request.
What Is a Car Accident Police Report?
A car accident police report is an official document that provides detailed information about a motor vehicle collision. The report is typically filed by law enforcement officers who respond to the scene of the crash and contains important details, such as:
The date, time, and location of the accident

A description of the vehicles and their damages

The names and contact information of everyone involved in the accident, including drivers, passengers, and witnesses

The insurance information for all parties involved in the collision

A diagram of the accident scene, including the positions of the vehicles at impact

A description of the weather and road conditions at the time of the accident

Any citations or charges issued to any drivers involved

Statements from drivers, passengers, and witnesses

Preliminary determination of fault by the responding officer
How to Obtain a Car Accident Report in McAllen, TX
Obtaining a car accident report in McAllen is a relatively straightforward process. The McAllen Police Department provides copies of the crash report upon request both online and via mail:
You can request a copy of the accident report online through the Crash Report Online Purchase System from the Texas Department of Transportation (TxDOT).

You can fill out and mail an Accident Report Request Form to: McAllen Police Department – Crime Records Office, P.O. Box 220, McAllen, TX, 78505-0220.
To obtain the police report and related materials, you will also need to pay certain fees. These fees can be paid by money order or check made out to the City of McAllen and are as follows:
Accident report: $6.00 each

Photographs: $0.75 per photo processed 

Certified reports: $8.00 each
After receiving the request, the McAllen Police Department will provide a written response along with an invoice that indicates any charges incurred. The department has a ten-day window to release the crash report or to notify you whether an exception applies and request a ruling from the Office of the Attorney General to release the report.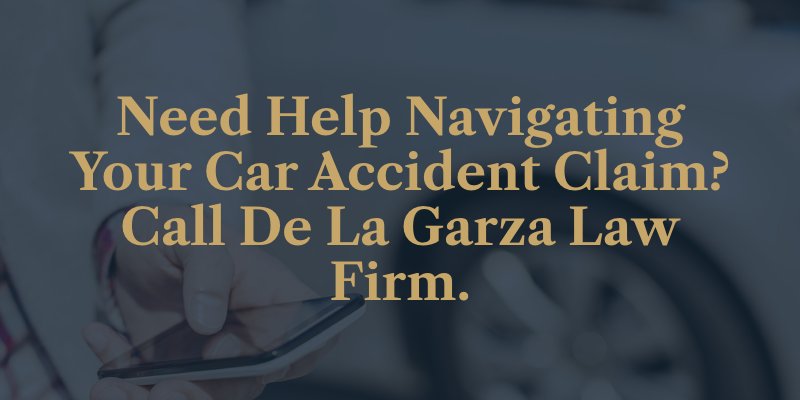 How a Police Report Can Support Your Car Accident Claim
If you're involved in a car accident, obtaining a police report can be a crucial step toward recovering fair compensation in your insurance claim or lawsuit. The report provides a detailed, objective account of the incident that can serve as a powerful piece of evidence in your favor. It can help establish fault, demonstrate the extent of your damages, and provide key details that insurance adjusters and attorneys can use in evaluating your claim. 
After your accident, it is important to speak with a Texas car accident lawyer who can help you navigate the legal process and gather crucial pieces of evidence, including the police report, to craft a compelling case in your favor. Contact an attorney as soon as possible to discuss your case and plan your next steps.