Can I File A Personal Injury Claim Without Insurance?
Posted in Uncategorized on December 28, 2022
Car accidents happen every day on Texas roads, causing serious injuries, extensive property damage, and devastating fatalities. If you are injured in a car accident, you have the right to file a personal injury lawsuit against the person responsible. You could also pursue a claim against the at-fault driver's insurance.
You do not need to have insurance to file a claim; Texas's fault insurance system stipulates that the at-fault motorist is financially responsible. However, you can face penalties if you are required to carry this coverage, and lack of insurance could make negotiations challenging. 
Texas's Car Insurance Laws and Requirements
Like most places in the United States, Texas is a fault car accident state. Drivers are required to demonstrate their financial responsibility by carrying liability insurance. In the event of an accident, victims can file insurance claims against the at-fault driver or pursue a personal injury lawsuit against him or her in civil court.
The minimum insurance requirements are as follows:
$30,000 for bodily injury liability per person injured in an accident

$60,000 for total bodily injury liability when two or more people are injured in an accident

$25,000 for property damage per accident
Driving without insurance can result in significant penalties. For a first offense, an uninsured driver could pay fines between $175 to $350, plus an annual surcharge of $250 for three years. A second and subsequent offense can result in fines of up to $1,000 plus annual surcharges. The vehicle may also be impounded for 180 days.
Do You Need Insurance to File a Car Accident Claim?
If you were not at fault for an accident, you do not need to hold car insurance to file a personal injury claim. You have the right to pursue a lawsuit against the responsible driver in civil court, and you can also file a claim against his or her liability insurance policy. 
While insurance is not a requirement to file a personal injury claim, it is required by Texas law. If you are involved in a car accident and do not carry insurance, you could face fines, vehicle impoundment, and a suspension of your driving privileges. In addition, being uninsured could make it difficult to obtain compensation for your losses.
Insurance companies may use the fact that you do not have coverage to justify a lower settlement. In some cases, they may attempt to show that you are fully responsible for the accident and deny your claim. If you are found to be at fault for an accident, you would be responsible for not only covering your own losses but also the other driver's. The amount could add up to hundreds of thousands of dollars.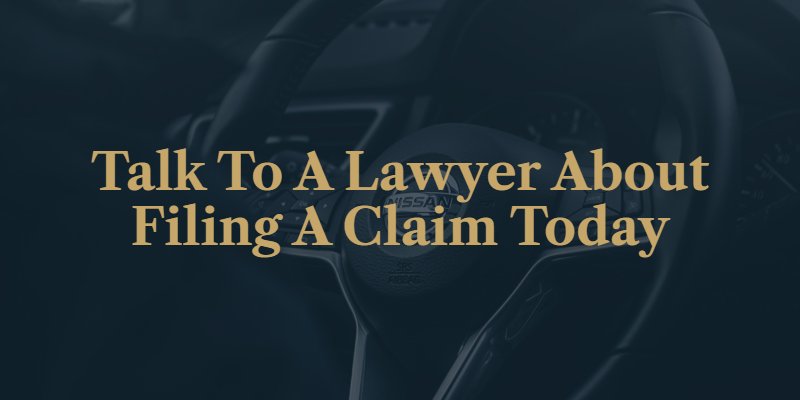 Speak to a Texas Car Accident Attorney Today
If you have been involved in a car accident in Texas and do not have insurance, it is important to speak with an attorney right away. A lawyer can help you prove that the other driver was at fault for the accident, protecting your best interests and preventing additional fines and penalties. 
Your attorney will also advocate aggressively for your maximum compensation, helping you recover a settlement to pay for medical care, property damage, and more. As soon as possible following your accident, contact a Texas car accident lawyer to discuss your legal options.